Translation Rates in Context
Translation rates depend on the number of words a document contains. The price per word multiplied by the number of words yields the total translation rate.
Translation Deadlines
The turnaround time for a translation depends on the number of words in the source document, in addition to the technical nature of the text, the source language and the quality of the document format.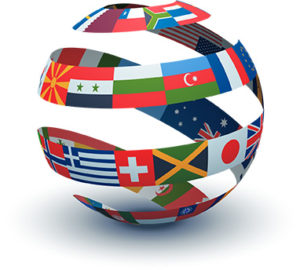 It's unwise to pay too much, but it's worse to pay too little. When you pay too much, you lose a little money – that's all. When you pay too little, you sometimes lose everything, because the thing you bought was incapable of doing the thing it was bought to do. The common law of business balance prohibits paying a little and getting a lot – it can't be done. If you deal with the lowest bidder, it is well to add something for the risk you run, and if you do that you will have enough to pay for something better.
John Ruskin
(8 February 1819 – 20 January 1900) – British Writer, art critic and social thinker
Starting from 0.08 € / word
BASIC QUALITY
Starting from 0.12 € / word
EXPERT QUALITY
Starting from 0.14 € / word
PREMIUM HIGH-QUALITY
LINGUA-ROM offers from the beginning a big palette of services, all in one stop. We put great emphasis on excellent communication and client satisfaction.
We prepare translations for you; our translators are always professionally competent mother-tongue speakers with many years of experience in the field.
These are our clients: References
See our offer for yourself, we find the appropriate solution for every problem. Guaranteed!
Large Capacity for almost all Languages
Good Price-Performance Ratio
Available 24 hours
Express Service also over Public Holidays
In our quality management, client satisfaction is the absolute priority, since satisfied clients are the highest goal.
Our clients include large companies with international presence, medium-sized and small companies from diverse areas: consumer goods, mechanical engineering, ventilation technology, electronics, media etc. They are manufactures, service providers, retailers or institutions.
You can depend on us: We offer you quality & service at fair prices. You will receive our quotes in the form of price per line or per word or as a fixed price. Prices vary according to language combination and degree of difficulty.
We are happy to give discounts for larger quantities of text and regular orders.
In calculating time needed we calculate an hourly rate according to the language.
Minimum Assignment Value: We have a minimum charge depending on the language. For regular clients exceptions can be made.
get a quote
Upload your file that you wish to translate, we will send a price offer to your e-mail address.
SATISFACTION FOR ONLINE TRANSLATION
RATIO OF NEW CUSTOMERS TO THE PAST ONES
RATIO OF CUSTOMERS WE COULDN'T SATISFIED